Term 3 Week 4 2023
Principal's Message
Dear families and friends,
'We do whatever it takes to lead the way in Love, Learning, Faith, School Spirit, Sport & Community'
School Improvement Plan - Next 3 Years
Below is the strong commitment we are making to the SMP kids & Casino community. Each area is further unpacked in detail with strategy, action, accountability etc., but this below is the essence of how we wish to improve over the next 3 years. For example, the new Success Criteria tracking forms, alongside the explanations, form one of the actions under Family, School & Community Partnership; Family & organisational partnerships that enhance learning & wellbeing. This was a direct action from parent feedback.
Success Criteria Tracking Forms
We will seek feedback from this shortly (just a chat after school out the front). Please discuss with your child the Success Criteria, what they are learning, how they are going, and if time, ask them to show you.
School Fee Assistance
Please contact me if you need support with this. We do not lose kids because of this.
Take care
John O'Brien
Assistant Principal's News - Mission
Mary MacKillop Feast Day
On Tuesday 8 August, we celebrated a simple prayer service to honour the special feast Day of Australia's only Saint, Mary MacKillop who is also commonly known as St Mary of the Cross MacKillop. Our Year 6 Leaders of Faith did a wonderful job presenting this to the whole school; thank you Zoe Connolly, Bree Willows, Maddalena Noijens, Zavier Paterson, Millie Trustum, Ella McIntyre, Dante Leader, Xavier Bate, Madi Lynn, Lewis Bunney, Teanu MacMahon, Angelina Nuccoo and Oska Creighton.
Assumption Mass
On Tuesday 15 August, we will celebrate the Assumption of the Blessed Virgin Mary Mass in the church at 12.00pm. Our Years 3-6 students will join with the Years 7-10 students at SMCC for this Mass. The Assumption is a Holy Day of Obligation for Catholics which means we make a special commitment to attend this celebration Mass. All family members are welcome to come along to this Mass, however, space in the church will be very tight!
Confirmation Thank You
A big thank you to Miss Mac, Miss O'Connor, Mrs Brooks, Mr Hannigan and Miss Helen Sjostedt for all of the hard work they have gone to prepare our students for the Sacrament of Confirmation next Thursday. These guys have done so much in their own time for our students and we are very grateful and appreciative.
Important Dates
Tuesday 15 August - Feast of the Assumption Mass in the Church (Years 3 - 6 plus Years 7-10 from SMCC)

Thursday 17 August - Sacrament of Confirmation

Wednesday 13 & Thursday 14 September - TEN:TEN Wildfire Visits to SMP



Friday 8th September - Three Sixteen Youth Group

Sam Irvine
Assistant Principal - Mission

Assistant Principal's News Teaching & Learning
Success Criteria Reports
Our first annotated Success Criteria reports will be coming home next week and we are excited to see how these can be used to build the connections between home and school, whilst giving parents a clearer understanding of what their children are currently achieving in the classroom.
These reports will contain your child's current Success Criteria in Reading, Writing, and Number and will be coloured to indicate where your child is currently achieving in these Success Criteria markers.
Because we are only partway through the term, it is to be expected that a lot of these markers will be coloured yellow-indicating that your child is working towards them. This is because these markers will continue to be taught for the remainder of the term and your child will continue to grow in this area. A yellow mark on these reports is nothing to be worried about, it just indicates that your child is continuing to focus on this marker, and we look forward to continued growth in this area. The same Success Criteria Markers will be reported on at the end of the term and can be discussed at our Student Led Conferences in Week 10.
I encourage you to discuss this report with your children. Ask them how they think they are tracking with their learning and what they think their next step should be. When children are able to articulate what they are learning, and why, they can set themselves achievable goals and understand the path towards continued success.
If you have any questions about the Success Criteria Reports, please don't hesitate to contact me felicity.wilde@lism.catholic.edu.au
Book Character Parade
Week 6 (21-25 August) is Book Week. The theme this year is "Read, Grow, Inspire". We will be holding our annual Book Character Parade on Friday 25th August at 9:15am.
All students are encouraged to dress as their favourite book character for the day.
Felicity Wilde
AP Teaching & Learning
Celebrating Our Amazing Writers-Click to Open
K-2 Instructional Leader
How can you further support your K-2 child with their learning at home?
Kindergarten
Number
Focuses on:
- how whole numbers show quantity reading and representing numerals to at least 20.
You can help your Kindergarten child at home by:
- counting with one-to-one correspondence
- helping them represent numbers from 0 to 10 with words, numerals and finger patterns. For example, the number 5 would be represented as five, 5 and using household items to count numbers 0 to 20. For example, count out 15 pegs, 9 pencils, 11 marbles or 5 spoons
- counting objects you see while you are out walking. For example, you might count how many dogs you see or types of cars.
- counting backwards by ones once your child is confident counting forwards. Practise the Rocket ship countdown 10–1 Blast-off!
- using dice in board games to identify the number pattern
- playing a game of Bingo or Snap with the numbers 1 to 20
- identifying numbers in phone numbers, on coins and on letterboxes.
Reading fluency
Focuses on:
- recognising words automatically when reading
- accurately reading words
- reading in a smooth and expressive way.
You can help your Kindergarten child at home by:
- using a steady speed and expressive voice when reading with your child
- re-reading favourite books and poems with your child to encourage confidence and instant recognition of familiar words
- encouraging your child to join in familiar refrains when re-reading a favourite story. For example, Not by the hair of my chinny-chin-chin!
- reading a variety of everyday materials with your child, such as street signs, shop names, food labels or shopping lists.
Years 1 and 2
Number
Focuses on:
- understanding place value and two-digit and three-digit numbers
- representing numbers to 1000 and partitioning (splitting) numbers to record quantities.
You can help your Year 1 and Year 2 child at home by:
- discussing the odd and even numbers on letterboxes or houses as you walk around your neighbourhood
- counting numbers by ones up to 120 while skipping rope, throwing a ball to each other or clapping the beats in a song. Change the starting point of counting, for example beginning to count from 93
- counting backwards by ones, starting from different numbers
- practise counting on and off the decade. For example, 10, 20, 30, 40, 50 ..., 3, 13, 23, 33, 43, 53 …
Reading fluency
Focuses on:
- developing a reading style that includes accurate, effortless word reading and an appropriate reading pace with phrasing and expression that reflects the meaning of the passage
- self-correcting when meaning or reading flow is interrupted.
You can help your Year 1 or Year 2 child at home by:
- reading a range of literature aloud for rich experience; selecting texts that offer a wide exposure to new words, language and text structures
- showing how to read in a steady manner with expression
- listening to your child read familiar texts so they can practise an expressive voice with confidence
- reading poetry together to practise fluent and expressive reading, with attention to punctuation
- practising and performing a short, scripted play with you, your child, and other people as characters.
Laura Lynch
K-2 Instructional Leader
Leader of Faith
Confirmation - Reflection Night
Last Wednesday, the Confirmation candidates and their families gathered for half and hour of prayer. This prayer was led by the students as we prayed for the gifts of the Holy Spirit to be poured upon them. We also prayed that through the receiving of these gifts all of us would show the fruits of the spirit (love, joy, peace, patience, gentleness, kindness, goodness, faithfulness and self- control) through our interactions with our families, friends and other members of the community.
Confirmation - Formation Day
This will be held for all Year 3 students and those in higher grades receiving the Sacrament of Confirmation next Monday 14 August at school. These students are invited to wear red, orange or yellow clothing for the day's activities which will be led by the Year 3 teachers, Mr Irvine and myself.
Sacrament of Confirmation
The sacrament of Confirmation will take place next Thursday night 17 August at 6.00pm. Please keep these students and their families in your prayers as they complete their preparation to receive their final Sacrament of Initiation.
Mini Vinnies Cake Stall
What an amazing array of cooking was baked by a number of our Year 6 Mini Vinnies group last weekend. This cooking was then sold at the social justice stall at the Saturday night and Sunday morning Masses by the students themselves. We raised $1013 which will now educate a number of students overseas. The raffle of Fruit was won by Sr Mary. Sincere thanks to all the families who supported the stall with cooking or the purchasing of goodies.
Karen McDonald
Leader of Faith
Sport News
Diocesan Athletics Carnival
Good luck to the following students attending the Diocesan Athletics carnival in Coffs Harbour on Tuesday 15th August.

Marcos Barber, Marley Botfield, Reagan Bunting, Lexi Cadman, Alina Clark, Eva Crompton, Indy Davis, Isla Davis, Callum Gava, Jackson Gay, Kieran Grant, Stevi Grissell, Isabel Henderson, Bianca Hodges, Rocco Jenkins, Toby Makejev, Finnan Martin, Perle McCarthy, Thomas McCormack, Colby Randall, Chase Roberts, Teo Stavenow and Jonah Vakararawa.
NSW Netball Schools Cup
These little legends played amazing Netball today in the NSW Schools Cup Competition. They won all their games, and have progressed through to the grand final to be played in September. GO SMP GIANTS!
Mrs Hammond
Multi Sports Gala Day - Friday 11th August
Today Year 6 went to a Multi Sports Day at Hepburn Park. They participated in a range of sports including NRL, Table Tennis, Hockey, Cricket, Rugby, Soccer and AFL. They all enjoyed the day and showed excellent sportsmanship!!
Mrs Irvine & Mr Dwyer
Today SMP competed in the multi sports gala day. SMP were undefeated all day and made it to the Grand final..unfortunately we went down by two goals. The girls played beautifully, showed amazing sportsmanship and represented SMP with pride. Congratulations to all the girls, you played like superstars.
Mrs Hammond
A fantastic effort, from a fantastic team on a fantastic day out playing a few matches against St Brigid's, St Carthage's and St Francis Xavier. Great to see the relaxed and friendly parent support too. Thank you all for being involved and taking the time out.

Mr Llewellyn
Please see attached flyers for cricket opportunities.
Jack Fiedler
Sports Co-ordinator
Leader of Love and Community
Grandparents Day & Book Week
Friday 25 August will welcome our Grandparents and special people in our lives to celebrate Grandparents Day and Book Week. Please see the picture below for details of the day. We look forward to seeing you here at SMP!
Whole School Disco
Thursday 7 September we will be having a Whole School Disco. The disco will run from 5:30pm - 7:00pm in the Relihan Centre. Children are asked to wear yellow/gold and bring a gold coin donation to raise money for Childhood Cancer awareness month. Please see below for more information.
School Toilets
The SRC have been looking at ways we can improve our school toilets and educate our students on ways to keep them clean and tidy. They have made a short video that follows our new Toilet Rules. This was part of the Tell Them From Me survey, where many students indicated there were issues with the school toilets. Overall, we have seen a positive change in how the toilets are being looked after and this will be continued focus for the remainder of the year. Please check out the video below!
Kristie Irvine
Leader of Love & Community
Birthdays
Happy birthday t0
Benji Reynolds
Annabelle Trustum
Harrison Loy
Marli Smith
Rian Stokes
Dakoda Slater
Nate Want
Matari Blair-Irving
Tahlia Freeburn
Dean Priestley
Vincent McSweney
Savannah Whitney
Tyson Francis
Willow Hale
Sonny McInnes
Roman Prior and
Felix Wilkinson who have recently celebrated their birthday and to
Addison Stuart and
Kahlarni Irving who celebrate tomorrow.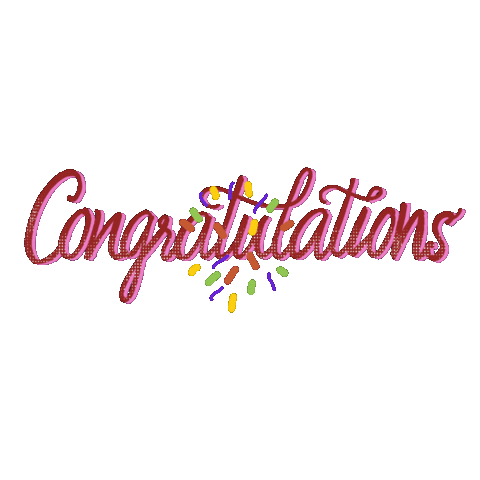 Student of the Month & Learner Achievement Awards ~ 4 August 2023
| | | |
| --- | --- | --- |
| Class | Student of the Month | Learning Achievement |
| KNorth | Andrew Brooks | Grace Armstrong |
| KEast | Bowie Stubbins | Thomas Cruickshank |
| KSouth | Rhani Hollis | Mylo Hilton |
| KWest | River Anderson | Ruby-Lee Marsden |
| 1North | Oliver Convine | Cate McElligott |
| 1East | Amity Hale | Matari Blair-Irving |
| 1South | Calla Ring | Hunter Martin |
| 2North | Abigail Brooks | Theo Leece |
| 2East | Darcy Hardwick | Kai Larsson |
| 2South | Tilly Taylor | Oliver Gibson |
| 2West | Jenna McMillan | Grace Hoppe |
| 3North | Oskar Garsden-Williams | Emily Butler |
| 3East | Finn Irvine | Claudia McDonald |
| 3South | Harrison Myers | Pheobe Short |
| 4North | Archer Chelman | Ashton Leadley |
| 4East | Zoe Formaggin | Iyla Farr |
| 4South | Campbell Hardwick | Nash Jansen |
| 5North | Hope Gollan | Ruby Seed |
| 5East | Charlotte Hogg | Charlotte Young |
| 5South | Thomas McCormack | Alex Handran |
| 6North | Mia-Rose Hampton | Lexi Cadman |
| 6East | Ella Rippon | Oliver Benn |
| 6South | Samuel Abnett | Skarlett Green |

Father's Day Stall ~ 1 September
FATHER'S DAY STALL ~ FRIDAY 1 SEPTEMBER
The Father's Day stall will be held on FRIDAY 1 September. The stall is where students can purchase a gift for $5.00 each for their father/guardian. Please return slip by Thursday, 31 August in an envelope marked with child/ren's name + class/es and with correct money enclosed. Place envelope in the office door. Limit of 3 gifts per student.
No orders will be accepted after Thursday 31 August- if an order arrives at the office on the Friday morning, it will be returned.
| | | | |
| --- | --- | --- | --- |
| CHILD'S NAME | CLASS | QUANTITY OF GIFTS | COST @ $5 EA |
| | | | |
| | | | |
| | | | |
| | | | |
| | | TOTAL | $ |
HELPERS NEEDED Help is always needed on the day. Please let the school know if you can help any time between 9.00am – 11.00am. Phone the school office on 6662.2566 and advise of available time. Thank you.
Year 6 School Photo
On Tuesday 22 August the school photographer will be at school to take a special Year 6 Group photo. It would be great to have all the Year 6 students present on the day. To take advantage of this photo we ask if all students could wear their Year 6 shirts and sport shorts. At this point we have not been advised of the time.